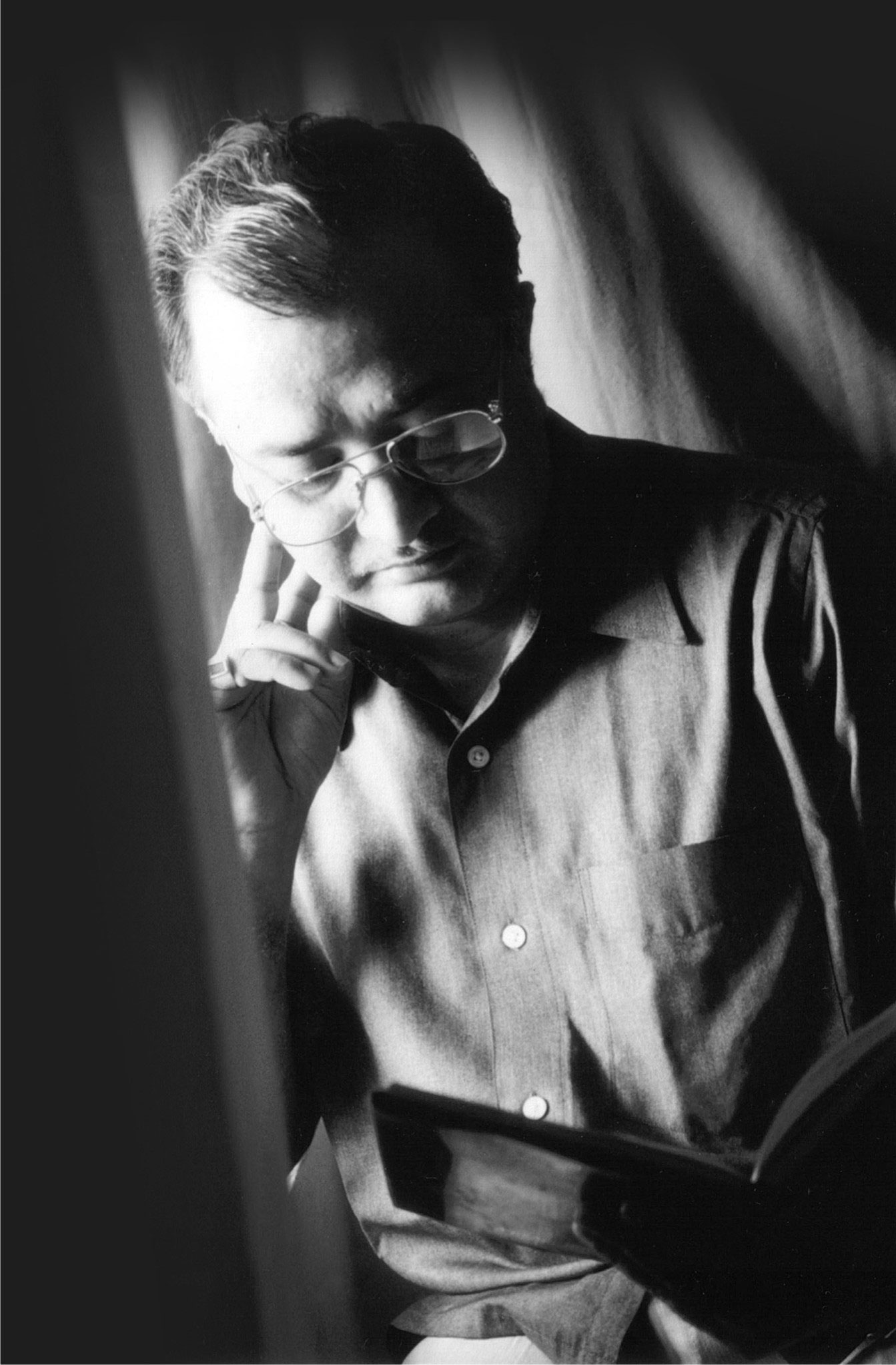 An eminent author and a prolific orator, Dr. Vijay Agrawal has motivated young and old alike to bring out the best in them. His discourses on Life-Management have won him laurels from across the nation; whereas more than 80 books emanating from his pen have earned him adoration of countless readers. A man of letters, he uses his words judiciously. Still, more than his words, it is the power of his faith that touches the core of one's soul, and stimulates the mind through its guts.
Dr. Agrawal is no soothsayer and certainly not a God-man. In fact he is one amongst us, yet the one who could take his misfortunes head-on to shape his own destiny. Hailing from a village in Chhatisgarh state of India, he started his livelihood as a shop-keeper, but rose to become a lecturer and ultimately a civil servant. And so he has much to share and much more to give. His speeches are sermons to the depressed and the distracted. Dr Vijay Agrawal endeavors to provide 'sails' to fellow travelers, who are taking their journey through the River of Life, lest their boat capsizes or they are thrown away by the 'currents'. His experiences in life far and wide – have taught him that the Road to Success can be covered through Time Management and that the Key to Happiness lies in Life Management, as he prefers to call it.
After having completed his M.A. and Ph.D., Dr. Agrawal qualified the Indian Civil sevices in 1983. Thereafter he was posted at several important and senior positions in the Government Of India. He was also associated with the highest offices of the Vice President and the President of India for ten years as the Private Secretary to Dr. Shankar Dayal Sharma.
He took a volunteer retirement in September 2009 from his post of 'Additional Director General' in Press Information Bureau, so that he can devote his full time in the field of life-management.
Besides this, he is associated with various reputed educational institutions of the country in capacities ranging from Adviser to Guest Faculty. Indian Judicial Academy and Indian Institute of Forest Management are a few of them.
Dr. Agrawal is an author of several 'best-selling' books. His books- 'Sada Safal Hanuman' and 'Samay Aapki Muthhi Mein' are the most popular among the readers. His exclusive TV programs- 'Sada Safal Hanuman' and 'Manthan Ke Moti' which are played on channels- Zee Jagran and Zee News, have been well received nation-wide.
---
Milestones
1976 Graduation from the Ravishankar University, Raipur
1978 Post-Graduation from Ravishankar University, Raipur
1978 Lecturer, Government PG College, Ambikapur
1982 Qualified All India Civil Services Examination
1983 Earned Ph.D. from Ravishankar University, Raipur
1985 Assistant News Editor, News Services, All India Radio
1986 Editor, Publication Division, Government of India
1986 OSD, Hon'ble Vice President of India
1992 Private Secretary to His Excellency The President of India
1997 Dy. Principal Information Officer, Press Information Bureau, GOI
1999 Director, Directorate of Field Publicity, GOI
2005 Additional Director General, Press Information Bureau, GOI
---
Publications
Aap bhi ban sakte hain Ram
Sada Safal Hanuman
Samay aapki muthhi mein
Time Management For Students
The Art Of Study
Students And The Power Of Mind
Life mantra
…. and 80 other books in hindi language.
Regular Columns in Dainik Jagaran, Dainik Bhaskar, Nai Duniya Rozgar Samachar, Rozgar Aur Nirman, Lokmat Samachar etc.
---
Latest Title
Jeevan Ka Mahamantra Hanuman Chalisa
---
Guest Faculty
National Judicial Academy, Bhopal
Indian Institute of Forest Management, Bhopal
Makhanlal Chaturvedi National University of Journalism, Bhopal
Indian Institute of Mass Communication, New Delhi
Kota Open University, Rajasthan
Campion School, Bhopal
Devi Ahilya University,Indore
Institute For Excellence in Higher Education,Bhopal
Bharat Heavy Electricals Limited (public sector undertaking)
---
Public Lectures/Workshops/Seminars
Zee Entertainment Enterprises
Bharat Heavy Electricals Limited
Surya Roshni Ltd.
Dainik Bhaskar (DB Corp.)
NHDC
GAIL
Hindustan Zinc Ltd.
Universal Cables Ltd. (M.P. Birla Group)
State Bank ofIndia
Central Bank ofIndia
Rotary club
Center For Research & Industrial Staff Performance
Bhopal Chamber of Commerce & Industries and others
M2K
RG Real Estate Group
Option Town (US Company) and many others
---
Mass Group Lectures
Dainik Bhaskar Public lecture with association of Bhopal Chamber of Commerce & Industries,Bhopal
"Maximum Time management" Sponsored by Dainik Bhaskar in association with Sachdeva New P.T. College,Raipur
"Maximum Time management" Sponsored by Dainik Bhaskar in association with Sachdeva New P.T. College,Bhilai
……………And others
---
Travel Abroad
USA
Canada
Mauritius,
Maldives,
Malasiya,
Thailand,
Singapore,
Chile,
Seychelles,
Bulgaria,
Romania,
Portugal,
Poland,
Czech
Republic,
Slovak,
Italy,
Trinidad & Tobago,
Namibia,
Zimbabwe
Oman
---
Personalities Met
Dr. Shankar Dayal Sharma (President,India) •Nelson Mandela (President,South Africa)
Sultan Qaboos bin Said (Sultan of Oman) •Vaclav Havel (President,Czech Republic)
Boris Yeltsin (USSR President) •Princess Diana •Prince Charles
Rajiv Gandhi (Prime Minister,India) •Atal Bihari Vajpayee (Prime Minister,India)
Inder Kumar Gujral (Prime Minister,India) •U.G. Krishnamurti (Philosopher)
Dada Muni (Philosopher) •Sachidanand Hiranand Vatsjajn-Agjej (litterateur)
Amrita Pritam (litterateur) •Mother Teresa (Nobel laureate) •Mahesh Bhatt (Film Director)
Naushad Ali (Music Director) •Gulzar (lyricist) •Harivansh Rai Bachchan (Poet)
Amjad Ali Khan (Musician) •Pandit Ravi Shankar (Musician) •Kapil Dev (Cricketer)
And many others….
---
Electronic Media
Broad cast of episodes on ETV
Broadcasting of 22 Episodes on Zee Jagran (Titled-Sada Safal Hanuman)
Broadcasting of several programs on All India Radio for past 30 years
Several programs on Doordarshan
Broadcasting of 'Manthan Ke Moti' programme on Zee News
---
Miscellaneous
Chairman, Book Selection Committee, Delhi Public Library, New Delhi (1994-1998)
Chairman, Public Relation Society of India, Bhopal (2002-2004)
Chairman, Inter Media Coordination committee, Madhya Pradesh (2003-to date)
Script Writing for documentary film 'Changing Face Of Country Side' made for External Affairs Ministry, GOI
Done Film Appreciation course from Film And Television Institute of India, Pune
Participated in several International Film Festivals
Awarded 'Sahitya Kriti Samman' from Hindi Academy, Delhi
---
Current Ongoing Events
Daily broadcasting of Programme 'Sada Safal Hanuman' on Zee Jagran
Broadcasting of 'Manthan Ke Moti' programme on Zee News
Regular columns in several leading newspapers of the country
---
In a life charged with cut-throat competition, stress is an ever growing phenomenon. Not only does it have bearing on our brain, but also on our heart. Much of our energies are exhausted by stress and hence to lead a de-stressful life means to possess more power. An enlightened mind leads to an enriching life. If Living is an Art, its Management is a Science. And what better way to learn the Management of Life from a teacher who has embedded the Principles of Good Life in his own life!
How does it help?
Life Management helps us to build our capacities and sharpen our memory. It teaches us to utilize our time effectively and canalizes our efforts towards the road to success. It helps us to brush up our leadership qualities and directs us to positive thinking. These ultimately create equilibrium in life and relationship and bring in contentment and satisfaction.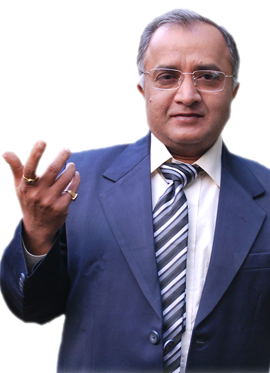 Who would benefit?
Almost anyone – be it students,, executives or house-wives.
How is it imparted?
Through Public Lectures, Workshops and Personal Counseling.
What are the areas covered?
Management theories of Hanuman
Time Management
Mind Management
Stress Management
Relationship Building
Decision Making
Key to Success
Exclusive motivational dose
Communication skills
Personality Development
Leadership Development
Influencing your Boss
Happy Married Life
Power of positive thinking
Bringing forth hidden power
Spirituality
Living with creativity
Message of Bhagwat Gita
Art of solving problems
Art of making yourself effective
Dialogue with Nature
Art of Study
---
Where can he be contacted?
Dr. Vijay Agrawal
Email : vkagrawal57@gmail.com
Website – https://vijayagrawal.net